Professional and personal enrichment online courses. Taught by experts in their field 12x per year. Meditation, public speaking, Microsoft Office products, fiction writing. Learn more.
Spooky scavenger Hunt
October 28, available 3-8 PM
Snake Discovery
November 04, starts at 3:30 PM
Movie Night-Aladdin
November 11, starts at 5:30 PM
All our events are free and open to the public!
Questions? Call 715-623-3724 or email
Steph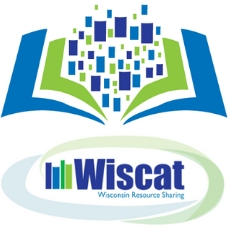 Can't find it in the Catalog? Search all Wisconsin library holdings with Wiscat to request what you need from across the state of Wisconsin.
Forward Analytics
The Wisconsin Counties Association formed a new research organization, Forward Analytics, to provide nonpartisan analysis of issues affecting the state. Their mission is "to use the best data available to highlight challenges facing the state, and to assist policymakers in understanding that data so they can make informed policy decisions". Worker shortages, changing demographics, and the opioid crisis are among the issues impacting the direction of the state and counties. Research Reports and a "data lab" (compiled state statistics) are freely available on their website: forward-analytics.net. Be sure to check out their latest report: Falling Behind: Migration Changes and State Workforce. (SCLS Tech Bits; May 18, 2019) 
LIbraries Are for Everyone
2018 annual report data.